Follow the Cloud - by Maria Kemp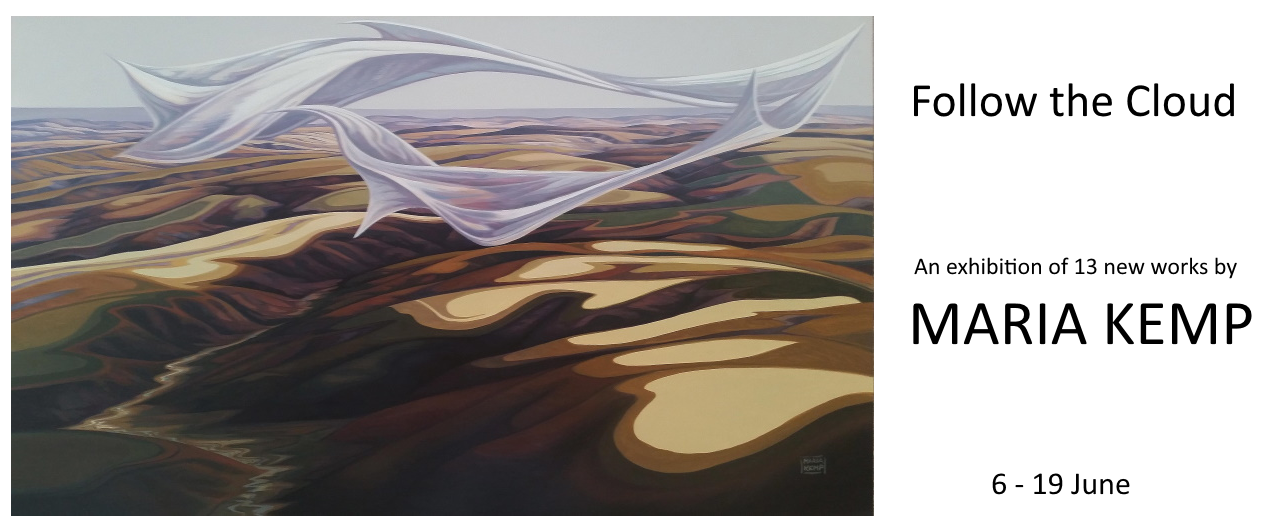 Talented local artist Maria Kemp has become well known for her beautiful fluid style oil paintings of local Otago Landscapes. Her distinctive painting style has a type of layered fluidity to it – where the landscape of the surrounding Otago hills can look like folds of fabric. In this show Maria includes her signature landscape style but starts to look upward…
"In recent years I have been more and more drawn to the play of clouds across the landscape and the interaction of clouds passing over landforms, interweaving and dancing cloud forms like fabric swept up in the thermal winds."
Maria has been painting full time since 2003 and held numerous sell out exhibitions within Dunedin. Her paintings appear in public collections and have sold to collectors from all over the globe. She was recently asked to submit works for the 2020 Auckland Art Fair – her works sold out on opening night!
Follow the Cloud - opens June 6th. To view works from this show download the catalogue above.