From DN to NY - by Suzy Platt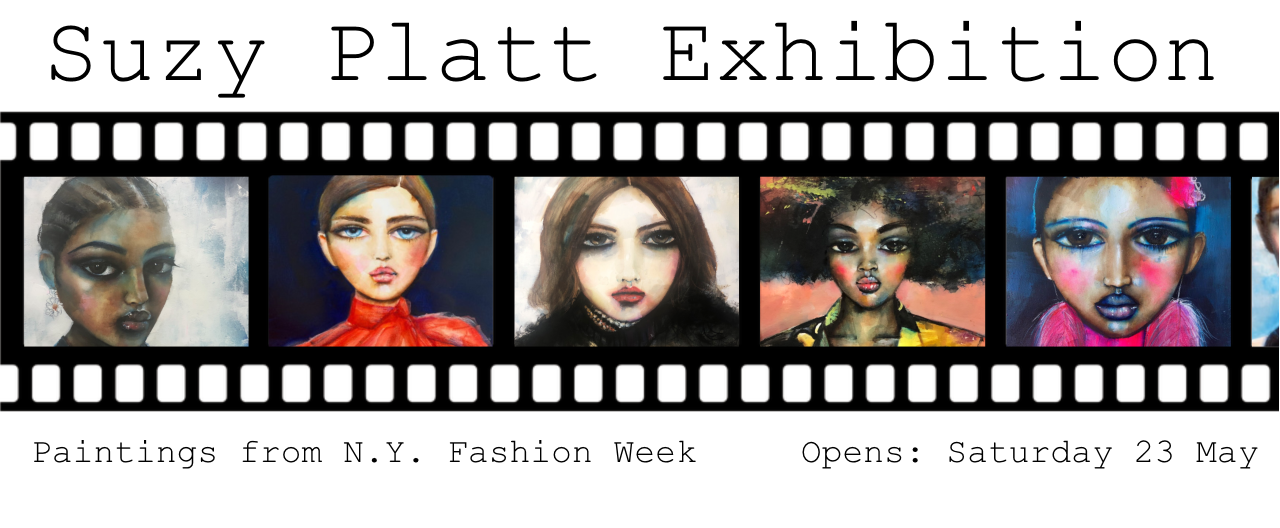 Suzy Platt once again shows us her unique style and talent with a collection of new paintings that are a collaboration of her passion for art and fashion. As guest illustrator for New York Fashion Week, we are delighted to have a selection of these works to show you.
Suzy's works relating to her love of contemporary fashion have been exhibited and housed in international collections. Like the rest of us, she was delighted when Claudia Schiffer shared her praise of the two works Suzy did for her (see image attached).
Show opens 23 May To view the collection please click on the link above to download the catalogue.